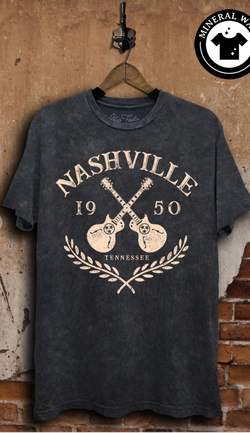 Nashville Graphic Tee
The Lotus Boyfriend Tee / Mineral Washed - Short Sleeve crew neck graphic tee, 
loose in all the right places. Featuring an open neckline with slightly 
dropped sleeves. Made in our soft 100% cotton fabrication, Mineral Washed. 
The graphics and main labels are silk screen printed in-house at our printing 
factory headquarters in Los Angeles.
@plushboutiquebrentwood
Follow us